L

earn the Olympic S

port: Fencing!
Our classes are o

pen to the public and are available for
c

hildren ages 6-8, 9-14,

teens and adults.
Small group classes for specific ages are forming now.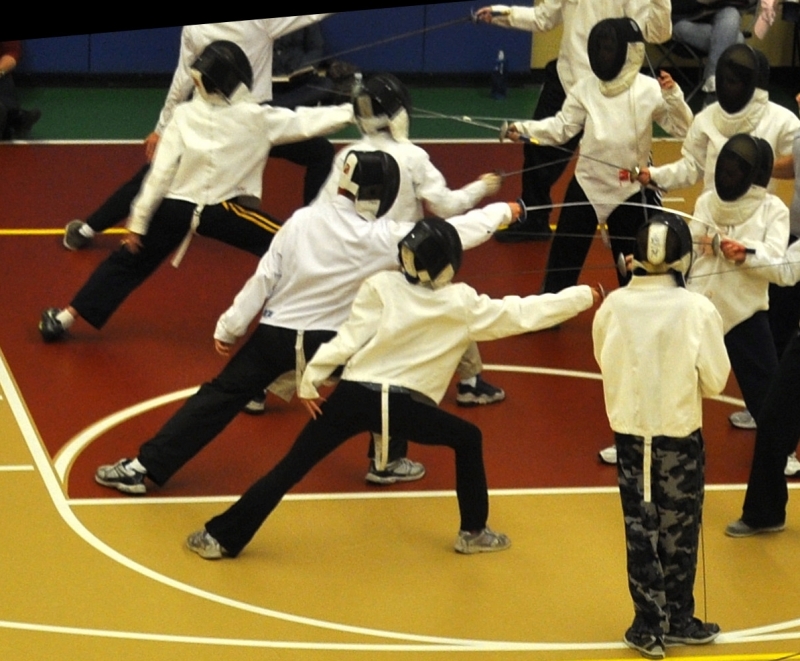 The grace and historic qualities of fencing are impressive but fencing is much, much more.

Fencing is a fast, complex game with a clashing of ideas, tactics and technique. It improves reaction and motivation. Students learn good sportsmanship and self-discipline. Student physical fitness, coordination, speed and agility will improve.

Class fee includes use of all equipment needed for the beginning class. No need to buy anything. Students need only wear athletic pants, athletic shoes and a t-shirt.

Intermediate, recreational and competitive classes and practices are
also available for youth teens and adults.

Learn to Fence!
contact: frontrangefencingclub@comcast.net