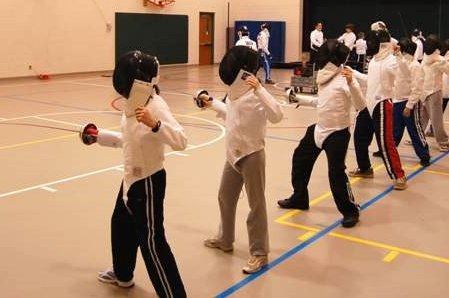 Fencing combines the athleticism of basketball or tennis with the discipline of a martial art. The grace and historic qualities of fencing are impressive but fencing is much, much more.


Fencing is a fast, complex game with a clashing of ideas, tactics and technique. It improves reaction and motivation. Students learn good sportsmanship and self-discipline. Student physical fitness, coordination, speed and agility will improve.

Class fee includes use of all equipment needed for the beginning class. No need to buy anything. Students need only wear athletic pants, athletic shoes and a t-shirt.

Intermediate, recreational and competitive classes and practices are
also available for youth teens and adults.

contact: frontrangefencingclub@comcast.net


Gift Certificates Available


The amount purchased may be applied to
equipment or any class or practice fee.
Tax and shipping will apply to any merchandise.