Front Range Fencing Club offers programs

for the beginner and experienced fencer. We have both recreational and competitive fencers.
Beginning classes are limited to twelve students and enrollment is on a first come basis. Each one hour class starts with a warmup activity and stretch. Fencing positions and movement are added each week until beginners have a basic knowledge. First bouts (fencing matches) will occur during the final class meeting.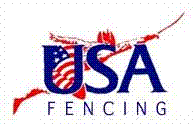 United States Fencing Association Member
Certified Coaches teach our classes and programs.
Our Coaches include Olympians and National Champions.


On-going youth practice program:
We offer 2-hour practices several days a week. Fencers may come to one or more of these practices. All ages and levels of youth come at the same time.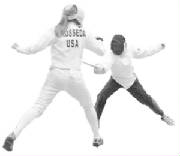 Our youth fencers range in age fro

m 9 and up, boys and girls. We have some who compete locally, nationally and even internationally and some who have just finished a different beginner class. There are some things we do as a large group and then other things where students are divided based on level. Our practices

start with warm up and stretch and then its on to footwork and some games. After that we break into groups with some fencers bouting and some doing drills. The

groups rotate through the night so everyone is doing a little of each.