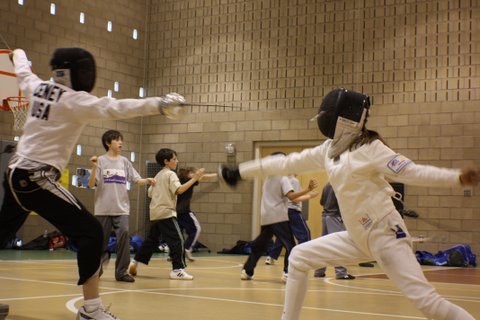 Beginning Fencing For Youth

Level One Group Class
Ages 9-14
Available classes:
Wednesdays, January 14 – February 4, 6:00-7:00 pm
Thursdays, February 12 – March 5, 5:30-6:30 pm
Wednesdays, April 1 – April 22, 6:00-7:00 pm
Thursdays, April 23 – May 14, 5:30-6:30 pm


Beginning Fencing For Adults and Teens (ages 15 and up)
Available classes:
Mondays, January 26 – February 23, 5:30-6:30pm
Mondays, April 6 – April 27, 5:30-6:30pm
Classes fill quickly!
All classes meets for 4 one hour consecutive classes.
Any needed equipment used during
class time is provided.

Students MUST wear athletic shoes, t-shirt and sweatpants or other athletic pants.
Sorry no jeans, khakis, slacks, shorts,
sandals, or boots.

Class is held at Chinook Trail Elementary Gym.

Class size is limited.
Registration is on a first come basis.


TO REGISTER follow these THREE easy steps:
1. Purchase your Groupon Voucher!
2. Email frontrangefencingclub@comcast.net
to schedule and confirm your class with your coupon bar code number, participant name and age (if minor).
3. Print, complete and bring registration form to the first
class, one per participant please.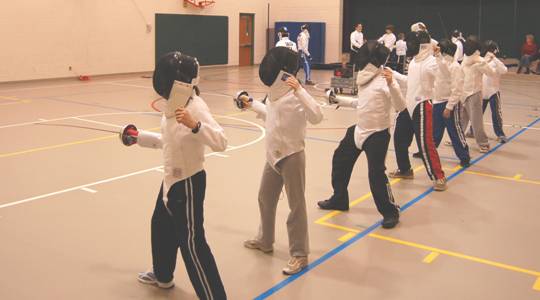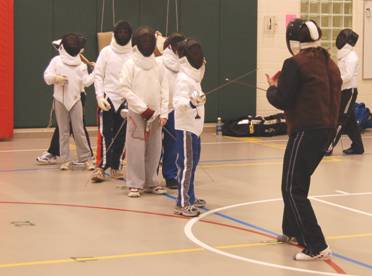 Other available classes:
Beginning Level Two
Intermediate
Recreational Practice
Competitive Training