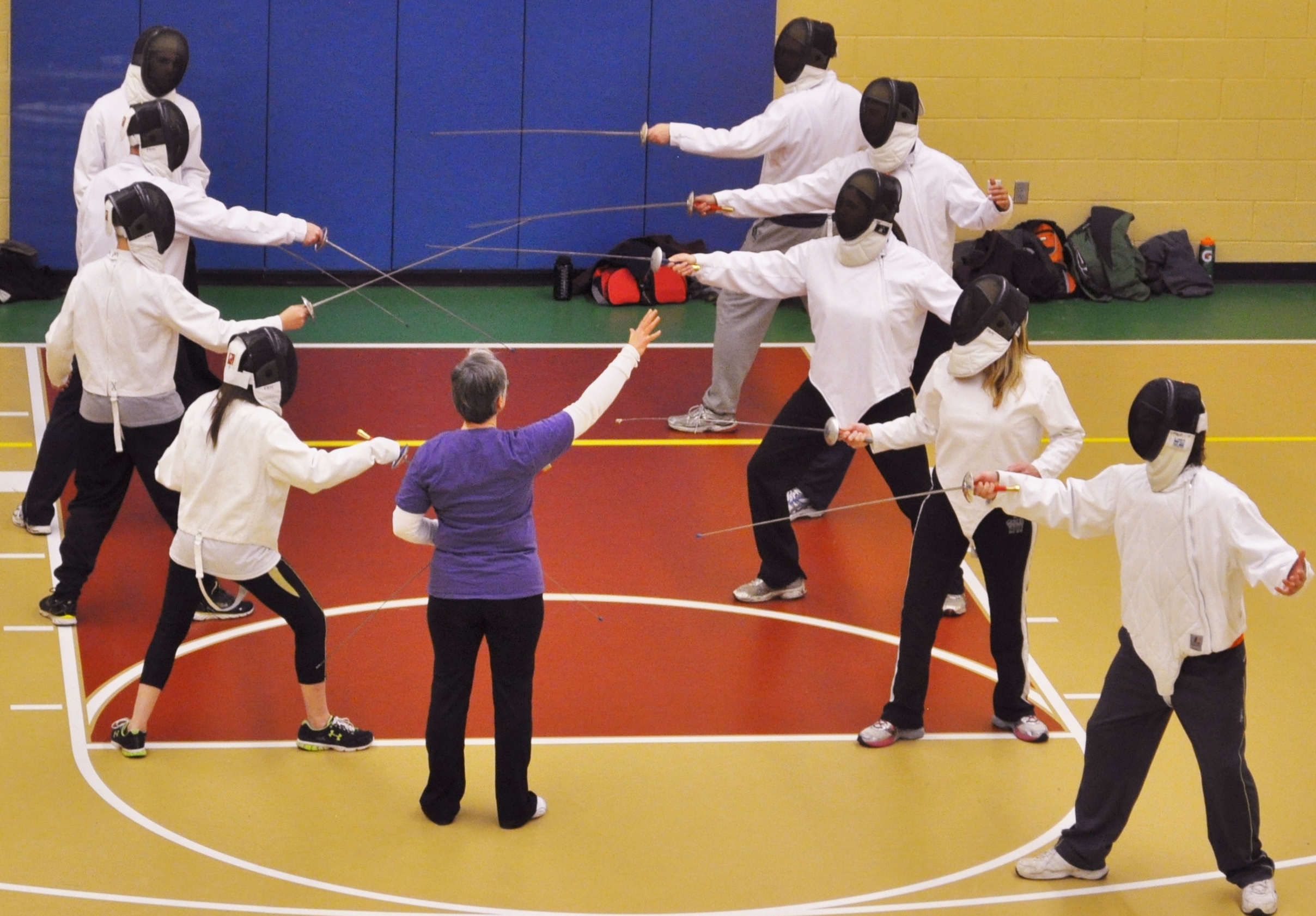 Classes for
Teens and Adults






Beginning Fencing Level One
for Adults and Teens
Available classes at
Chinook Trail Elementary - 11795 Grand Lawn Circle
Prairie Hills Elementary - 8025 Telegraph Drive
(for other locations scroll down)


Classes Fill - Register Early
Mondays, June 8 – June 29, 5:30-6:30pm
Mondays, July 6 – July 27, 5:30-6:30pm (this class meets at Prairie Hills Elem 8025 Telegraph Drive)
Mondays, August 3 - August 24, 5:30-6:30pm (this class meets at Prairie Hills/Chinook Elem)

Class fee includes use of any needed equipment during class time.
Class fee is $100 for 4 one hour classes.
Active Duty Rebate On Level One Class = 50% rebate
Students should wear athletic shoes; t-shirt; athletic (sweat type) pants.
Sorry no jeans, capris, khakis, shorts or sandals.
To register follow these TWO steps:

1. Purchase Level One class below
Prefer to pay with check or cash, just email us:

frontrangefencingclub@comcast.net



2. Print registration form, fill out and bring to first class
Level One
Adult/Teen
Beginning Fencing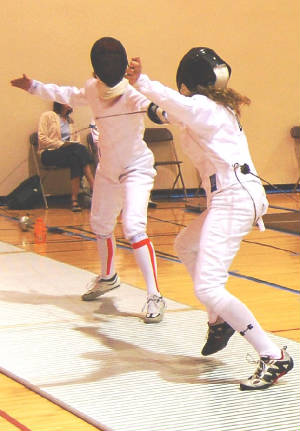 Level Two
Adult/Teen
Beginning Fencing

Students will add new footwork and bladework as they improve.
Class fee is 100.00 and includes use of equipment during class time.
Mondays, May 4 – June 1, 5:30-6:30

Mondays, June 8 – June 29, 6:30 - 7:30

Mondays, July 6 - July 27, 6:30 - 7:30

(class meets at Prairie Hills Elem
8025 Telegraph Dr
)


Mondays, August 3 - August 24, 6:30 - 7:30
(class meets at Prairie Hills/Chinook Elem)
To register purchase course below or payment by check accepted at class.

For more information contact:
frontrangefencingclub@comcast.net
Students will enjoy more bouting time as they continue improving footwork and bladework. As students progress they may choose to purchase their own electrical fencing gear.
Class fee is 100.00 and includes use
of non-electric equipment during
class time.
Mondays, May 4 – June 1, 6:30-8

Mondays, June 8 – June 29, 6:30 - 8

Mondays, July 6 - July 27, 6:30 - 8

(class meets at Prairie Hills Elem
8025 Telegraph Dr
)


Mondays, August 3 - August 24, 6:30 - 8
(class meets at Prairie Hills/Chinook Elem)